We don't have a garage. The next time we purchase a home it will have a garage. We overlooked it this last time in the interest of square footage, a HUGE storage barn in the back yard along with a two room shop.

My husband doesn't pick up after himself. That is the reason this blog was founded.

He's been working on his 1971 Buick GS convertible and I understand it takes time to finish what he is doing. However in the meantime this is what I am dealing with IN FRONT OF MY HOUSE which faces a moderately busy street. If we had a garage he would come closer to shoving all this crap back inside it and closing the door.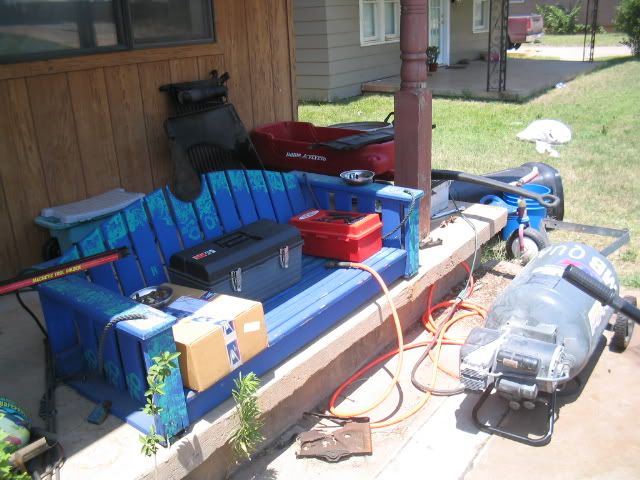 He's just lazy enough that he won't take his tools back to the shop inside the fenced in back yard. God forbid he have to walk 100 feet.




I've told him it will serve him right if that compressor or anything else gets stolen. When we lived at another house not far from here he refused to pick up some tires he had sitting in the drive way. They were the original wheels to the GS. They got stolen. I told him it would happen.

Let this be a record that he has been warned. He doesn't get to get bitchy when it happens again. And when it does and he tries to report it to insurance that is going to just cause more trouble. Because when he reported the wheels that caused us to not be able to get home owners insurance with ANYONE except for one company. Just because we filed a claim.

And you can almost understand it too. After all, the insurance companies want you to make an effort to TAKE CARE OF YOUR STUFF, not be careless and INVITE THE THIEVES OVER FOR DINNER practically.