Seriously, we have to get $10,000 as soon as possible or my nerves are going to suffer from the stress of dealing with this.

We are moving the contents of the shop my husband rents (20' X 75') to our two car garage (20'x 20'). Do the math. It's impossible.

So, we bought a storage barn with lofts (10' x 16') and we moved everything that can be moved indoors inside. Now we have to find homes for this stuff.

This is his usual pile of crap on the counter. Sometimes I think that no amount of extra space will cure him of piling this crap on the kitchen counter.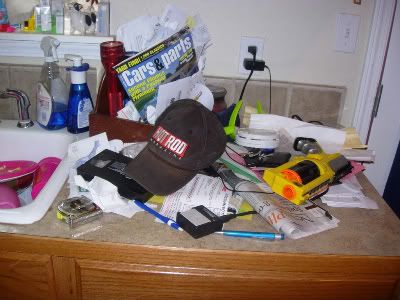 This is a broken drawer that I would normally put in the garage or his shop to wait to be fixed. Right now it's in the living room. He's too busy moving stuff and working to fix it right now. I don't even have CLOSET space to hide this anymore.




The bisque is mine. It was in the garage waiting for me to have the time to paint it and access to a kiln to fire it. Since we moved last year, we don't have my sisterinlaw's kiln anymore and she hasn't had it hooked up. Now I have to find some place for it.




The kitchen table. Most of this is going upstairs to our bedroom--somewhere. Ha! (It hasn't changed since my last post).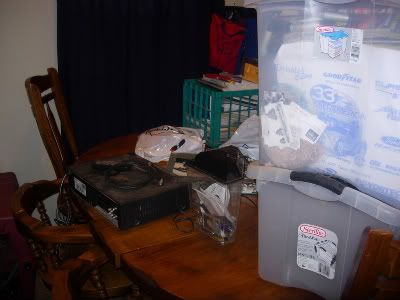 We moved some of it to the barn, but not too much because that barn has to hold a lot of car parts and other car care and restoration supplies.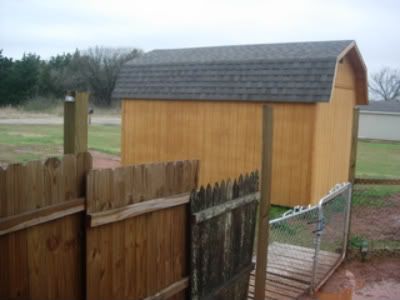 He's not finished moving everything yet. We have no idea how we will fit everything in the garage and the barn. He has to work out of the garage, so it can't be crammed full. He needs the space to work on his projects so he can write his magazine articles, or we don't eat, let alone have a roof over our heads.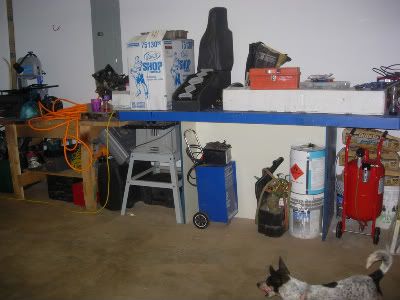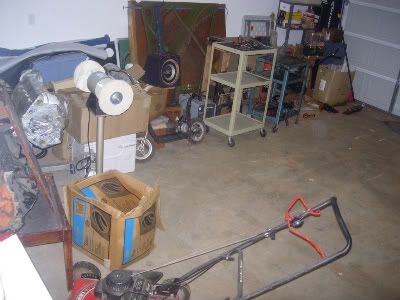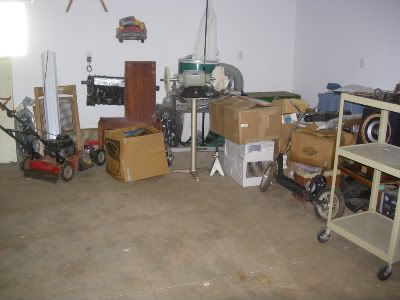 These photos don't even include the outside of the house right now. The porch and patio is loaded with my gardening supplies and the kids' bikes and outside toys. There are car tires by the barn. There will be a couple of project cars out there too.

And, we've begun piling things up for a garage sale as soon as it STOPS STORMING.

In defense of my husband, 95% of this cannot be helped right now. We need to build a shop for him to work out of here on the property. We refuse to throw anymore money away on a rental so we have to make some sacrifices in space and working conditions for a while until we can get his shop built.

Until we get that shop built and everything moved into it, I'll be the on in the corner, curled up in a ball, developing a permanent twitch.

~Sleeping Mommy