Today I'm beginning a vigil to clear my kitchen counter tops of my husband's crap. I've had this blog for a very long time and only used it sporadically. It has merely been a log of my frustrations with my husband's clutter and stacks when I feel them boiling up. But no more.

Keep in mind that most of this has been stacking up over a period of months with my asking nicely every week or so that he PLEASE sort through the junk and put it all away. "Nice" never gets me anywhere.

Starting today I will post pictures every day of his crap for as long as there are pictures to post. At this point I do not plan on posting anything other than pictures and a tally of the days running in the title. But we will see how long I can hold my silence, won't we?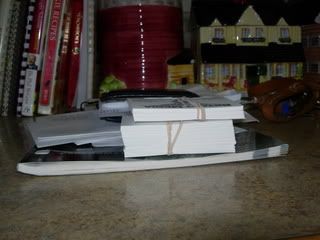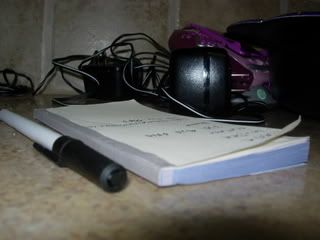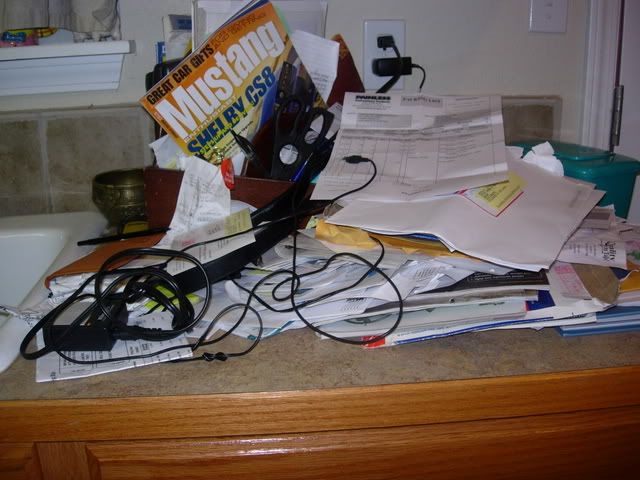 ~Sleeping Mommy